Contact me at

BecketPhotography@gmail.com

or use the form at the bottom of this page.
All my work is available for sale in either digital or print format.  Images can be printed on metal or canvas and come ready to hang.  They are shipped directly from the photo lab to your home.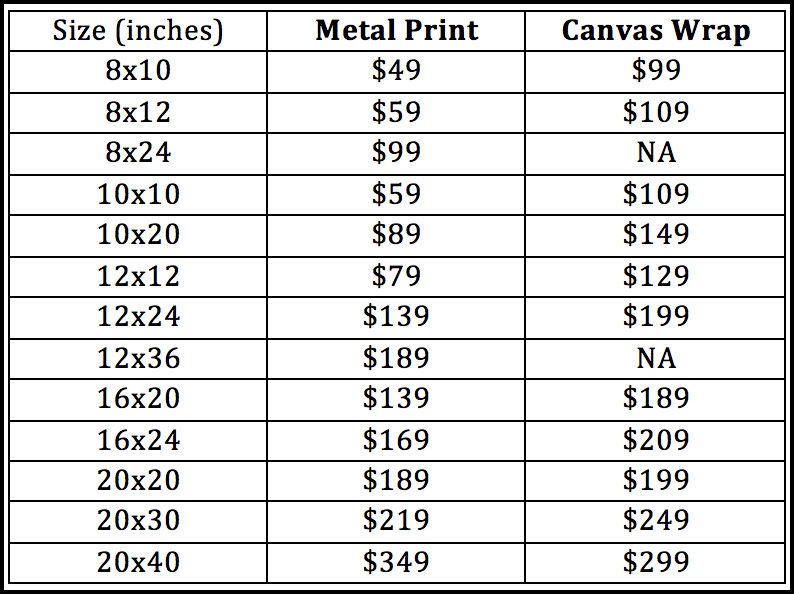 Standard ground shipping charges will be added to the prices above.
Digital images for personal use are $10 each or 12 for $100.  Since my home doesn't have much wall space  I display most of my images on my TV, digital photo frame, and computer screensaver.  It is a great way to display more images (and helps if you can't pick just a few favorites!).
Finally, I am available for private pet photography sessions on Oahu.  Contact me at BecketPhotography@gmail.com 

for details

.